Mystery Find?
Any information on this photo would be appreciated: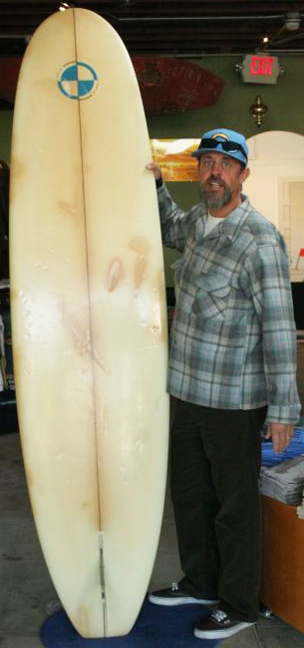 Greg that's the 8' spoon that used to belong to Kathie Lawrence.
The deck has a gray panel.
She sold it on eBay about 3 months after I bought that pink and blue 6'8" hull from her.
Sean McDonald
Thanks Sean !